Business
What Are the Key Steps to Buying a Business?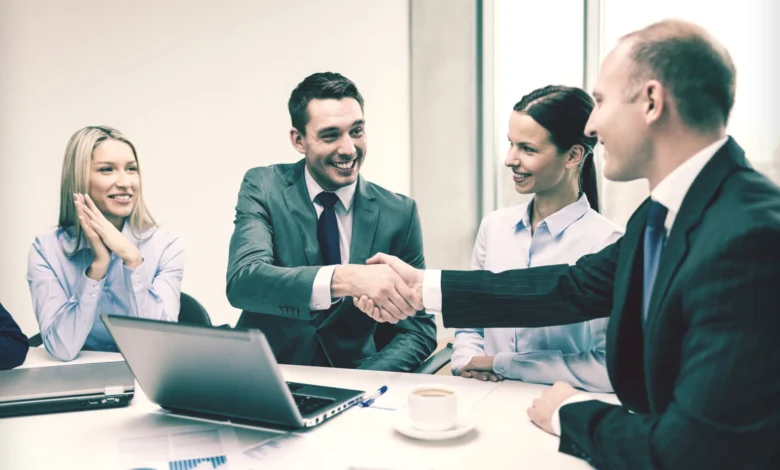 Buying a business can be a good way to earn profit without starting from scratch. Here are the key steps you need to take to purchase one.
99.9% of all businesses in the US are small ones, which totals 33.2 million. For most people, these numbers alone are enough to turn them off from becoming entrepreneurs.
However, no rule says you need to open your own company to be one. A fantastic shortcut is to buy an existing business so you don't have to put the initial legwork in.
But that doesn't mean it's easy. Being a business owner will always be difficult, even if you choose this route.
Plus, buying a business comes with several crucial steps. Below are the ones you need to take if you're serious about this endeavor.
Decide What Type of Business You Want to Acquire
Going into things with an open mind is great, but you need to have some sort of direction. It's best if you take into account what your passions and interests are, as well as what skills you have. If you play to these strengths, being an entrepreneur will be easier and more fun.
Also, you should consider what's doing well (and what's not) in your area. Plus, which niches desperately need quality services and products that the local market isn't fulfilling?
By identifying all of the above, you can go into the business buying search with a clear idea of what you want.
Take a Look at What's Available
Now it's time to see what's available. What's fantastic is that in today's modern society, there are several avenues you can take advantage of to see companies for sale.
Many people will take the traditional route of consulting with a business broker. It'll cost extra, but these experts know the local properties and can find you the ideal property that'll fit your budget. "By utilizing this, you'll be able to reclaim valuable time and conserve your energy."
Otherwise, you can ask your own social network to see if they have any leads or attend professional meetups and conferences to utilize those networks. You can check the classified newspaper ads too.
Another convenient way to check the market is to go online. Channels like Craigslist and business marketplaces will have promising listings.
Investigate Potential Businesses
It'll be rare for someone to sell a thriving business without good reason, such as health issues or retirement. Typically, they'll have some sort of drawback, and it's up to you to determine if it's serious enough to pass on.
The best way to investigate potential businesses is to speak to their current owners. Ask them why they're selling, what they've done to try and rectify the issues, and how the business fared throughout the years.
You can also talk to current customers and employees, as well as the nearby businesses and locals. This will give you a more accurate picture of the business since the current owners will try to paint things in a better light.
Dig Further
You've honed in on one potential business to buy, but you're not quite done yet. You'll need to dig further and do your due diligence.
At this step, it's ideal to hire an excellent accountant and business attorney. The former will help you make sense of the business's financials so you know if you're making a wise decision, and the latter will help you negotiate terms and ensure all Ts are crossed and Is are dotted before you sign anything.
On that note, you'll probably have to sign a confidentiality or nondisclosure agreement from the seller. Make sure you have a lawyer for contract review prior to signing.
With the two professionals by your side, you'll want to investigate the following:
Business licenses and permits
"You can file either the articles of organization (for an LLC) or the articles of incorporation (for a corporation) to officially establish your business."
Certificate of good standing
Zoning laws
Environmental regulations
Organizational chart
Status of inventory, equipment, and building
Business financials
Contracts and leases
Value the Business
After you've done your due diligence, you need to value the business. It's a given that the current seller will overvalue their business, so this step is vital. Otherwise, you'll probably overpay.
You can always value a business on your own, but it's usually better to have a professional do a business valuation for you. It'll cost around $5,000, but you'll have an objective assessment that comes from a neutral third party.
Make an Offer
Now that you know approximately how much the business is worth, you can make an unbinding offer, which is either written or verbal. This opens the door for negotiations with the seller. Not only can you negotiate the price itself, but also the terms.
Having the assistance of a competent lawyer here can make all the difference. They'll be assertive and will tell you right away if the seller's trying to take advantage of you.
Submit Your Letter of Intent
The letter of intent (LOI) moves the purchase one step closer to being finished. You'll fill out everything that you discussed and negotiated with the seller, and state that you want to buy their business.
While the LOI is still a non-binding agreement, it's necessary. It'll give you exclusive purchase rights (usually 90 days).
Close the Deal
Before you close the deal, you should get financing if you need it. Options include traditional bank loans, SBA loans, and a Rollover for Business Startups (ROBS).
Otherwise, write a final purchase agreement and sign it with the seller. Choose a closing date, and congratulations, you're a new business owner!
Buying a Business Can Be a Wise Move
Buying a business is definitely an exciting milestone, especially if you're interested in becoming an entrepreneur. It'll open up many doors of opportunity, and you won't have to start from scratch either.
Just make sure you start the journey right. Follow the outline we've given you for purchasing an existing company, and the rest will follow smoothly. Before you know it, you'll have droves of customers clamoring for your products or services!
For more business tips, check out our other informative blog articles.