Business
A Business Owner's Guide to Communicating With Field Workers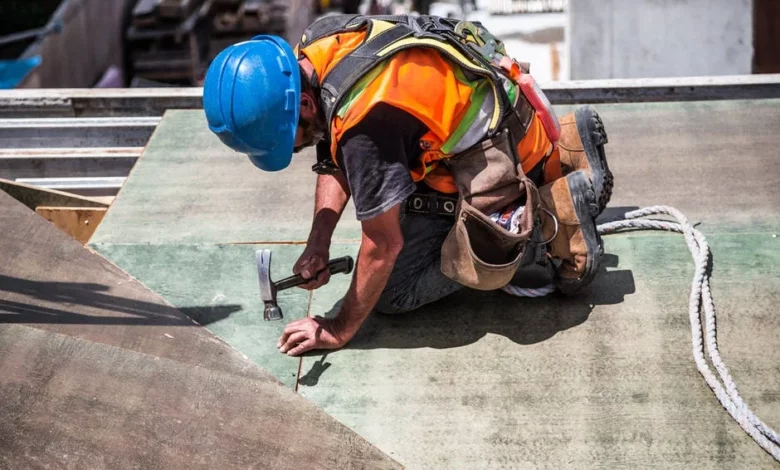 Are you looking for an easy way to stay in touch with your workers? Read here for a business owner's guide to communicating with field workers.
The United States is home to an estimated 112 million frontline workers. This includes field workers, people who perform their jobs outside company premises. From plumbers to electricians and HVAC technicians, they all work in the field.
Given the nature of their job, field service workers spend most of their work time outside the office. Thus, they don't have a "desk" where managers or co-workers can find and speak with them. This makes it more challenging to keep in touch with them.
So then, how can businesses stay in contact with their hard-working field personnel?
We've outlined the top communication strategies below, so read on.
Provide Company-Shouldered Work Communication Tools
In a recent poll, 92% of small business workers said work technology is a factor in them accepting a new job. Of these folks, almost 1 in 4 noted that work tech is "absolutely critical."
Communication tools, including smartphones and tablets, should be part of that work technology. This is even more crucial for field service workers without access to desktop PCs. Neither do they have office phones or landlines.
Smartphones or tablets let field workers stay in touch with the office. Since they're wireless and portable, users can bring them around anywhere.
However, it would be best for employers to provide these tools to their field personnel.
After all, businesses pay for their in-office employees' IT tools. Thus, they should do the same for their field workers.
Invest in Field Service Management Software
Field service management software is a system of customer and employee communication solutions. It facilitates information exchange between customers, field service technicians, and office personnel. Packed with communication features, it's one of the best ways to stay in touch with field workers.
Mobile App Availability
One of the top benefits of field service software is its mobile app availability. The app allows field workers to stay up-to-date with their job schedules wherever they are, on the go. They only need to log in to the app and see this information on their dashboard.
Such technology also lets field workers access customer account records. This enables them to check previous job histories that may be relevant to the current one. This knowledge can then make them more authoritative in the eyes of customers.
Field software management apps also come with job documentation tools. For example, technicians can upload photos and videos of their work as it progresses. These can serve as evidence of work rendered, helping reduce customer disputes.
Field workers can even use their mobile app dashboard to order parts outside the office. Likewise, they can draft service reports on their apps and present these to customers.
Real-Time Updates
A field software app allows workers to inform their managers about their arrival at a job site. It also lets them input the time they started and finished the service. It even has a feature for users to ask for feedback or questions about complex client problems.
Aside from being in constant communication, real-time updates also help with worker safety. This is especially crucial for employees who work in hazardous job sites.
Such dangers are prevalent; in 2021 alone, the U.S. private sector had 2.2 million non-fatal job injuries. Including workplace illnesses, that figure skyrockets to 2.6 million.
A perfect example is an electrician dispatched to work on top of buildings. Another is a plumber who must work in concealed spaces. These people face higher risks, so employers should know their real-time status.
The good news is that field service management software offers geolocation features. This lets field workers communicate their location to their managers. Managers, in turn, can track and check in on them to ask how they're doing and if they're safe.
If something happens to workers and they can't check in, their managers can send help to them. For example, they can dispatch another team member to their last recorded location. The other worker who checks in can then tell the manager if medical assistance is necessary.
Mobile Phone Notifications
A field service app often comes with a push notification or messaging feature. This sends messages to a user's mobile device and appears on their screen.
The messages are much like regular text messages. So users don't have to get into the app to read them.
That makes them ideal solutions for providing job-related information to field workers. For example, managers can use the in-office software to tell techs about new jobs. They can also send notifications about job cancellations or rescheduling.
Schedule In-Person Meetings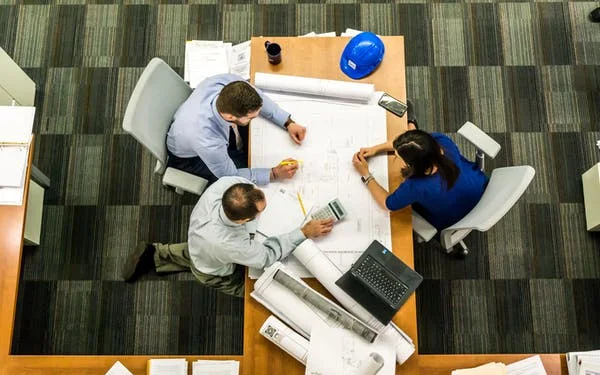 Isolation and disconnection are the primary factors that drive employees to leave. Indeed, a recent study found that 2 in 3 workers may quit because of these feelings.
Such issues are prevalent in-office workers who already see other co-workers every day. If they feel that way, imagine how much worse it can be for field workers who often work alone.
That makes in-person appointments with field workers essential from time to time. For instance, managers can schedule one meeting every week or two. It doesn't have to be long, but it must be enough to cover the following critical points:
New company updates
Progress of existing projects
Talk about worker performance metrics
Share feedback on worker performance
Provide employee recognition and positive reinforcement
Set goals for new jobs
However, just as crucial is for workers to have enough time to voice concerns during the meeting. They should be able to ask questions and receive prompt answers. This can help give them a sense of belonging in the company.
Stay in Touch With Hard-Working Field Workers
Field workers know they'll work alone for long periods, but it doesn't mean they must feel isolated. Because if they do, they may feel disconnected from the company they work for. Over time, that could make them feel unappreciated, causing them to quit.
You don't want that to happen to your business, so follow all the tips we discussed here ASAP. They can all help you communicate better with your hard-working field personnel.
For more informative reads like this, check out the rest of our blog site now!